Sponsors | MSSP Alert
Our Sponsors
The following companies are our MSSP Alert Sponsors. Please take some time to check out each company and learn how they can help you build your business.

Arctic Wolf
Powered by threat telemetry spanning endpoint, network, and cloud sources, the Arctic Wolf® Security Operations Cloud ingests and analyzes trillions of security events each week to enable critical outcomes for most security use cases. The Arctic Wolf® Platform delivers automated threat detection and response at scale and empowers organizations of any size to stand up world-class security operations with the push of a button.
Learn More Here

AT&T Cybersecurity
As the owner and operator of the largest network in North America, our heritage of secure connectivity is unrivaled. In addition to our expertise in threat intelligence and network security, we collaborate with best-of-breed providers to help businesses safeguard digital assets and innovate with confidence. With our Extended Detection and Response (XDR) for MSSPs solution, our Unified Security Management (USM) solutions, and our carefully crafted, award-winning MSSP program, your organization can access essential security controls to provide the end-to-end threat detection that business customers want. As industry leaders, we believe it is critical to invest in relationships that accelerate growth, remain cutting-edge, and deliver on customer expectations.
Learn More Here

BlackBerry Cybersecurity
Recognized for delivering the world's most secure and integrated solutions, BlackBerry is uniquely positioned to meet increased demand. Our MSSP Partners Program encourages and assists our provider partners to grow their business with targeted support, resources, and incentives. The primary goal of the BlackBerry MSSP program is to increase MSSPs' capabilities and customer confidence by offering advanced predictive endpoint protection. The BlackBerry MSSP program is designed to enable partners to easily offer BlackBerry products as managed services to their customers. The program allows MSSPs to license products on a monthly or annual subscription basis, enabling them to align subscriptions with their billing model.
Learn More Here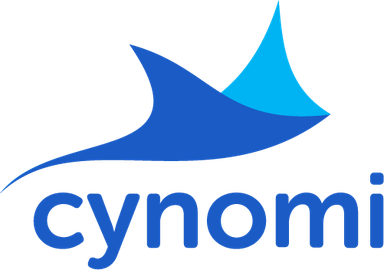 Cynomi
Cynomi's AI-driven vCISO platform empowers MSSPs, MSPs and consultancies to offer structured cybersecurity services to SMEs at scale and provide them with proactive cyber resilience. Combining proprietary AI algorithms with CISO-level knowledge and knowhow, Cynomi's platform streamlines the vCISO's work while automating manual time-consuming tasks including risk assessment, compliance readiness, cyber posture reporting, creation of tailored security policies and remediation plans, as well as task management optimization. Cynomi helps partners overcome the cybersecurity skill gap and scale their business, allowing them to offer new services, upsell and increase revenues while reducing operational costs.
Learn More Here

D3 Security
D3 Security's Smart SOAR™ is the only SOAR (Security Orchestration, Automation, and Response) platform that helps solve many of the most entrenched problems in cybersecurity—including analyst burnout, alert overwhelm, and information silos—by transforming separate tools into a unified ecosystem with multi-tier automation, codeless orchestration, robust case management, and environment-wide reporting. Smart SOAR is the ideal SOAR solution for MSSPs, with full multi-tenancy,  a playbook library that can be deployed at scale, a dedicated client access portal, and vendor-agnostic integrations that ensure you can easily connect to your clients' tech stacks. MSSPs around the world use Smart SOAR to add new services, grow their client base, and increase their profit margins.
Learn More Here

Fastly
Fastly offers the most flexibly deployed WAF on the market and can protect your customers' apps and APIs wherever they are—in containers, on-premises, in the cloud, or at the edge—with one integrated solution. Give your customers comprehensive protection without sacrificing performance: the Fastly Next-Gen WAF (powered by Signal Sciences) simply works out of the box and is so effective 90% of our customers run us in full blocking mode.
Learn More Here

Fortinet
Fortinet: Making Possible a Digital World You Can Always Trust
Fortinet makes possible a digital world that we can always trust through its mission to protect people, devices, and data everywhere. This is why the world's largest enterprises, service providers, and government organizations choose Fortinet to securely accelerate their digital journey. The Fortinet Security Fabric platform delivers broad, integrated, and automated protections across the entire digital attack surface, securing critical devices, data, applications, and connections from the data center to the cloud to the home office. Ranking #1 in the most security appliances shipped worldwide, more than 635,000 customers trust Fortinet to protect their businesses. And the Fortinet NSE Training Institute, an initiative of Fortinet's Training Advancement Agenda (TAA), provides one of the largest and broadest training programs in the industry to make cyber training and new career opportunities available to everyone.
Learn More Here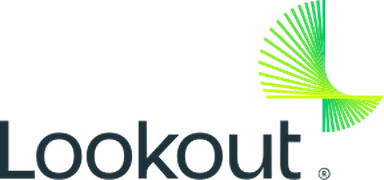 Lookout
Lookout, Inc. is the data-centric cloud security company that delivers zero trust security by reducing risk and protecting data wherever it goes, without boundaries or limits. Our unified, cloud-native platform safeguards digital information across devices, apps, networks and clouds and is as fluid and flexible as the modern digital world. Lookout is trusted by enterprises and government agencies of all sizes to protect the sensitive data they care about most, enabling them to work and connect freely and safely.
Learn More Here

Netsurion
Netsurion® delivers an adaptive managed security solution that integrates our XDR platform with your existing security investments and technology stack, easily scaling to fit your business needs. Netsurion's managed offering includes our 24×7 SOC that operates as your trusted cybersecurity partner, working closely with your IT team to strengthen your cybersecurity posture. Our solution delivers Managed Threat Protection so you can confidently focus on your core business.
Learn More Here

OpenText Cybersecurity
OpenText Cybersecurity provides comprehensive security solutions for companies and partners of all sizes. From prevention, detection and response to recovery, investigation and compliance, our unified end-to-end platform helps customers build cyber resilience via a holistic security portfolio. Powered by actionable insights from our real-time and contextual threat intelligence, OpenText Cybersecurity customers benefit from high efficacy products, a compliant experience and simplified security to help manage business risk.
Learn More Here
Panorays
Panorays is a market-leading provider of unique third-party security risk management software, offered as a SaaS-based platform. By aggregating security ratings and smart questionnaire technology into one bottom-line rating of supplier cyber risk, Panorays provides enterprise and mid-market customers alike with thorough, accurate and easily actionable insights about the security of their supply chain. Headquartered in Israel, Panorays has offices around the world with local support for customers in numerous industries including banking, insurance, financial services and healthcare organizations.
Learn More Here

PlexTrac
PlexTrac's premier pentest reporting and collaboration platform drives more efficient and effective pentesting activities by automating pentest planning, reporting, collaboration, and findings delivery. With PlexTrac, service providers can boost margins, scale revenue with new differentiated threat and risk-based offers, and enhance client outcomes. Customers report a "60 percent reduction in the amount of time our practitioners spend writing reports" and a "30 percent increase in efficiency."
Learn More Here

Stellar Cyber
Stellar Cyber, the leading security operations platform for MSSPs provides high-speed, high-fidelity threat detection and response across the entire attack surface. The world's first Open-XDR everything detection and response platform is an easy-to-use investigation and automated response platform, delivering a 360-degree view of your customer's attack surface with readily-available, high-fidelity detections delivered through pre-built, tightly-integrated capabilities. Stellar Cyber's platform helps eliminate the tool fatigue and data overload often cited by security analysts and enables them to respond in real time rather than days or weeks.
Learn More Here
YOUR COMPANY NAME HERE:
This is a short descriptor or boilerplate about your company. We know your company is awesome and there's a lot to say. But let's keep this area short and sweet because you get your own sponsor page at a Learn More Here information link